Small Team, Big Results
Our Portfolio
What Our Clients Say
Get a free quote for your Project fast!
Enter just a few details:
What does it take to deliver web-based enterprise solutions, web applications, e-Commerce and database development? Not as much as you may think. Especially when the team delivering the solutions has solid technical expertise, hands-on experience with the latest industry trends and a passion for success. That team is the Ohio Web Pro team. We are a small group by some measures - a Graphic Designer, Programmer, e-Commerce Guru and Project Manager - but we have almost 25 years of combined experience behind us.
Ohio Web Pro Design, LLC is a company in the USA with a strong portfolio of successful web engineering projects. Not only are we competent, we're flexible too. We can run your project solo or we can team with your existing staff. Whatever the size of the project, you can count on big thinking and big results.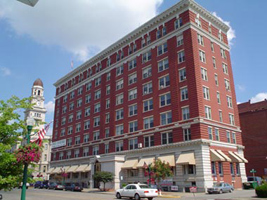 See what our Clients have to say.
- Eric Griffiths
Owner / Project Manager
Location:
200 Putnam Street Suite 502
Marietta, OH 45750
1-855 WEB PRO 1